Thropton's new Warm Hub making people glow
28th Sep 2017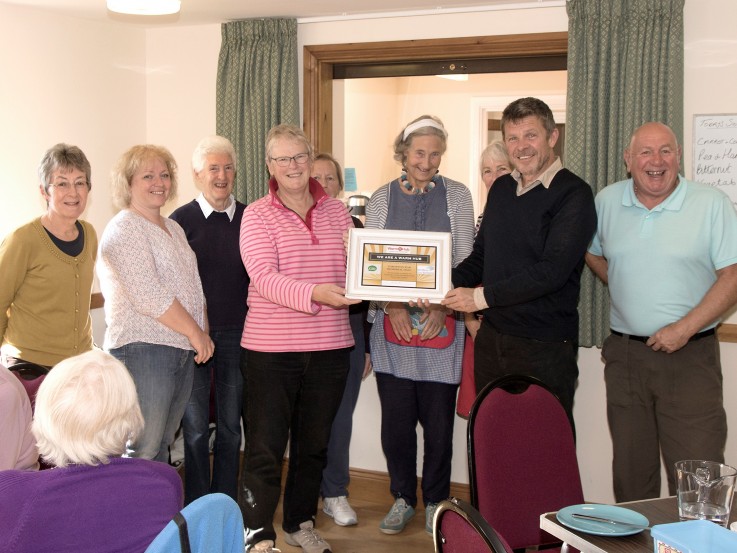 An award winning Northumberland project to help local communities provide a secure and warm place for their residents has expanded into Thropton near Rothbury and is inviting more to attend since holding its first successful lunch in September.
Warm Hubs is an innovative project by Community Action Northumberland to help support communities across rural Northumberland by investing in their local village halls and providing training to volunteers.
Within a Warm Hub people can be assured of finding a safe, warm and friendly environment in which to enjoy a healthy, good value meal, the company of other people and social activity as well as access to information and advice if needed.
The next Warm Hub lunch will be on Thursday 12th October starting at 12 midday in the Thropton War Memorial Hall, Thropton NE65 7LT and held fortnightly. Lunch will be soup and a roll plus a pudding, tea and coffee, costing £4. The lunch is organised by Vikki Ewen and supported by a range volunteers from Thropton WI, local Churches and Thropton residents.
Pupils of Thropton Village First School will be joining the Hub from time to time, coming to chat, sing and play board games. Further occasional entertainment and recreations planned include local musicians, guest speakers and health and social care specialists. There is also a regular book swap.
Getting to the Hub has been made easy with the Upper Coquetdale Community Bus offering transport to the Hall by collecting local residents from either Phillips Newsagents or the Library in Rothbury. There is also the potential for home pick-up either in Rothbury or further up the Coquet Valley. To arrange home pick-ups contact Lesley Leeson at UCCT on 01669 622264 or email UCCT3@hotmail.com
Thropton Warm Hubs co-ordinator Vikki Ewen said of the launch:
"I am thrilled that thanks to the help of Christine Nicholls at CAN, generous support from Lesley Leeson and Thropton First School, we have been able to start our fortnightly lunches. It is a fabulous concept and one which can only bring good, positive things to the folk who come along or volunteer. More volunteers are always welcome to help out either with food or just coming along and chatting to people."
Twenty Warm Hubs have been rolled out in rural Northumberland with further hubs planned for urban areas in Newcastle, all supported from the outset and funded by Northern Gas Networks.