Village Halls Heritage Project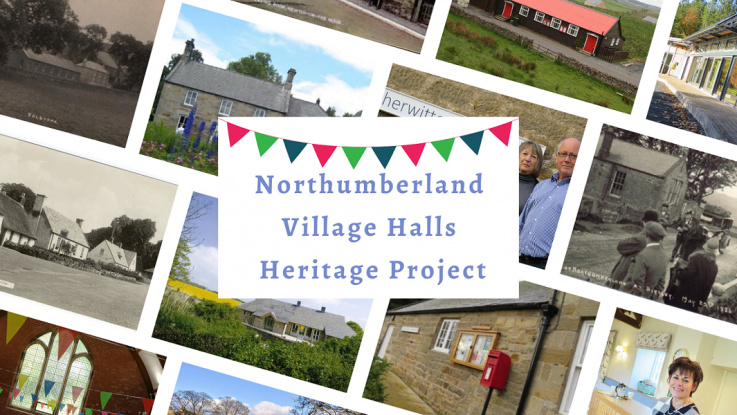 CAN has been awarded an £84,600 grant from The National Lottery Heritage Fund to run a 2-year project celebrating the fascinating history of village halls in the County.
This project will preserve, record and share the heritage of Northumberland's Village Halls for the benefit of the rural communities which they serve. Through cross-generational work it will combat isolation amongst the elderly, educate the young and strengthen community cohesion.
Northumberland's 200+ Village Halls have for many years been the main venue for communal activities in their villages and hamlets and are central to the shared memories of generations of local people. Many are historically significant buildings with previous lives as village schools, reading rooms, chapels, mechanics institutes, industrial buildings, miners institutes, WW1 barracks etc.
CAN and Northumberland Archives is working closely with village hall committees, local residents and community groups to:
Recruit, train and support local volunteers to:
research the history of these buildings
collect oral histories about the role village halls have played in local life.
conserve and archive documents, photographs and artefacts currently held by participating village halls, local residents and CAN
carry out educational / cross generational work with schools and young people's projects.
Interpret the findings of this work by:
Mounting an exhibition and taking it on a tour around village halls
Creating a book & website
Providing participating village halls with resources for local use

Why we need this project
Village halls are often the only place to meet within a rural community, providing vital and diverse support to improve quality of life, particularly for those who are least able to travel. Many rural services are under threat and increasingly village halls are also housing essential services such as shops, post offices, preschools, public toilets and phones and even GP surgeries. These buildings are all charities and have been run for generations by local volunteers whose dedication demonstrates how important these facilities are felt to be.
Those volunteers and their communities are incredibly proud of the history and heritage of the buildings they run and are knowledgeable about the part they have played over the years. Every building is different and reflects the nature of the community it serves. Most started out with a different purpose in the past and each took on life as a village hall at a different time in history.
Examples of previous uses of local halls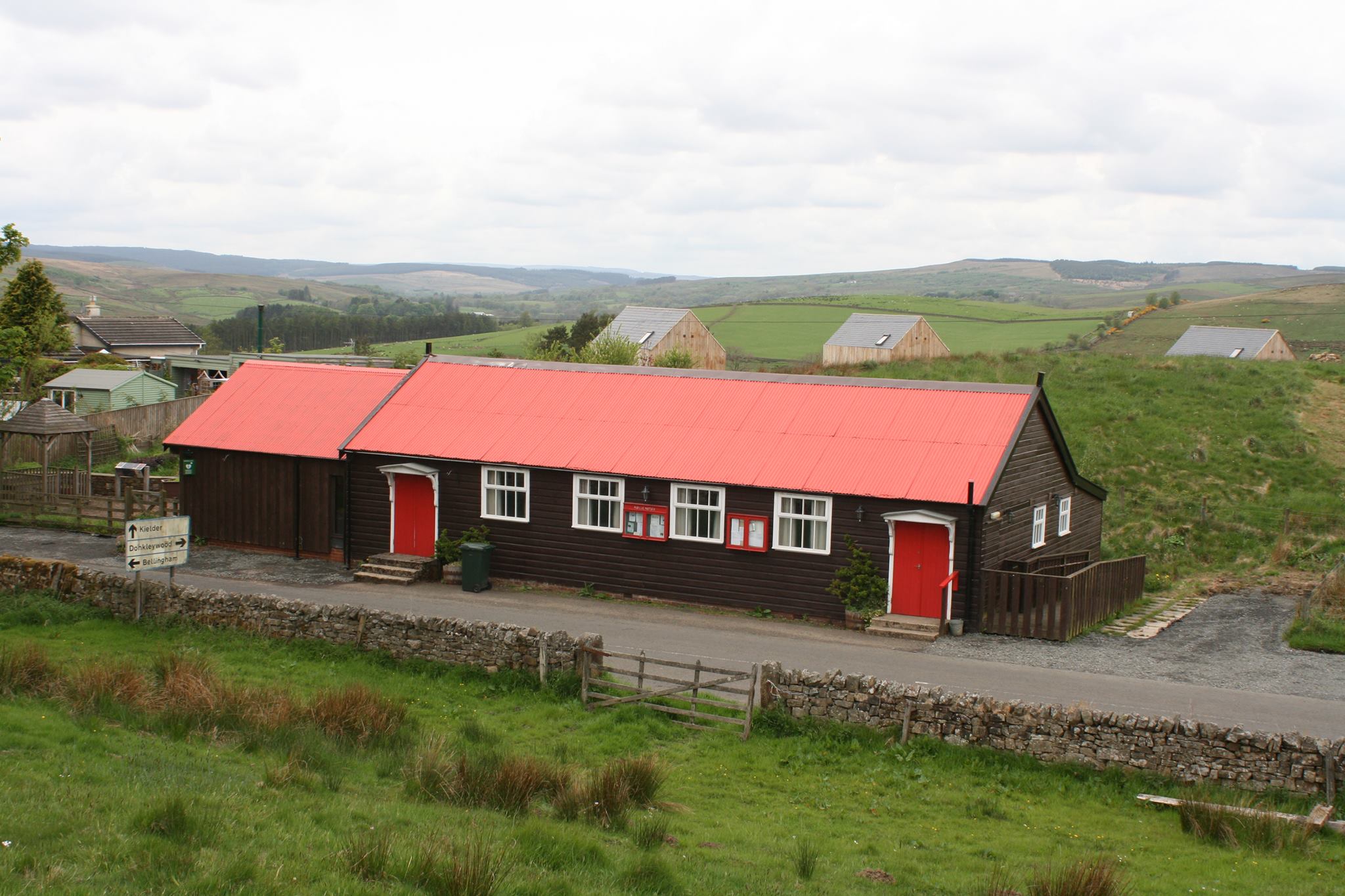 For instance Hindmarsh Hall, Alnmouth started life as a corn exchange in the 18th Century when the village was an important port, Boulmer village hall was originally a World War 1 barracks, Linton and Pegswood were built and run by the coal mining industry to provide recreational facilities for colliery workers and their families, Ninebanks village hall was a reading room for workers in the lead mining industry, Cambo village hall was formerly the local school and was given to the community as a village hall by the Trevellyan family, owners of the Wallington Estate. Numerous halls started out as reading rooms or mechanics institutes, or were given to the local community by landed gentry wishing to support workers on their estates.
The existing knowledge and enthusiasm about this history was evident at our 2019 Village Hall's Week Celebration where 20 village halls displayed information about the history of their halls. A brief video of this
event, in which a number of village halls trustees discuss the history of their particular hall which can be seen at: https://www.youtube.com/watch?v=iRlwd5czeGk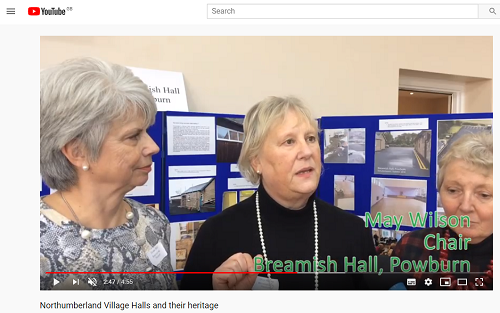 Steering Group
Membership of the Steering Group is made up of representatives of the partners and participating village halls as follows:
Community Action Northumberland (CAN) represented by Julia Plinston, Project Co-ordinator Louise Currie, Assistant Project Co-ordinator, & Carrie Brookes, Communications Consultant
Northumberland Archives, represented by Sue Wood, Head of Archives
North Northumberland Village Halls Consortium (NNVHC) represented by Eleanor Phillips, May Wilson
West Northumberland Community Buildings Consortium (WNCBC), represented by Sarah Hallberg, David Blackett
How to get involved
30 village halls have indicated an interest in taking part. We will be shortlisting for 15 village halls in year one and the other 15 in year two. If your village hall would like to get involved then still get in touch.
Join our Facebook group and share your memories
Please join our Facebook group to share your stories and photos of Northumberland village halls.
Interested in volunteering?
We will need a wide range of volunteers who will receive training and support. To find out more contact us at the details below.
Heritage Toolkit for Village Halls
This toolkit was created for the project to support village halls in researching and preserving their heritage. All copyright belongs to CAN.
Heritage newsletters
We send out quarterly newsletters to anyone interested in the heritage of village halls in Northumberland. To subscribe simply complete this form.
View the previous editions:
Contact details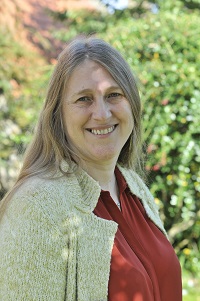 Julia Plinston at CAN is managing the project, contact her at juliaplinston@ca-north.org.uk or call 01670 500811.

This project is supported by The National Lottery Heritage Fund.