Rural Food Kitchen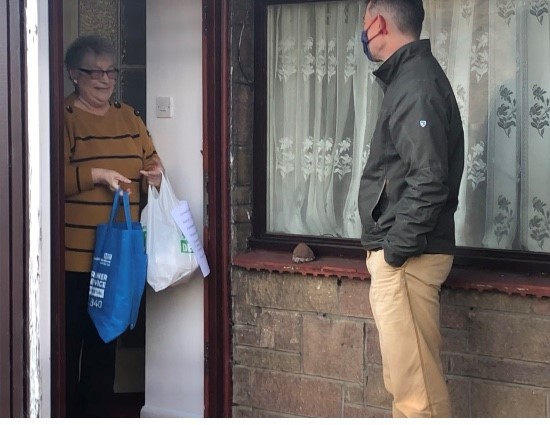 CAN ran a pilot 'Rural Food Kitchen' project for six months in 2021 with funding from the National Lottery Community Fund's Coronavirus Community Support Fund.
Volunteers from 6 of our Warm Hubs provided an outreach service to vulnerable residents across the county, trialling a range of different approaches and activities. The project ran until the end of March 2021 with Warm Hub kitchens being used in a more innovative way to ensure those most in need are still supported.
The project provided essential equipment for older people in their community, including kitchen aids such as perching stools, electric tin openers, tremor cutlery and much more.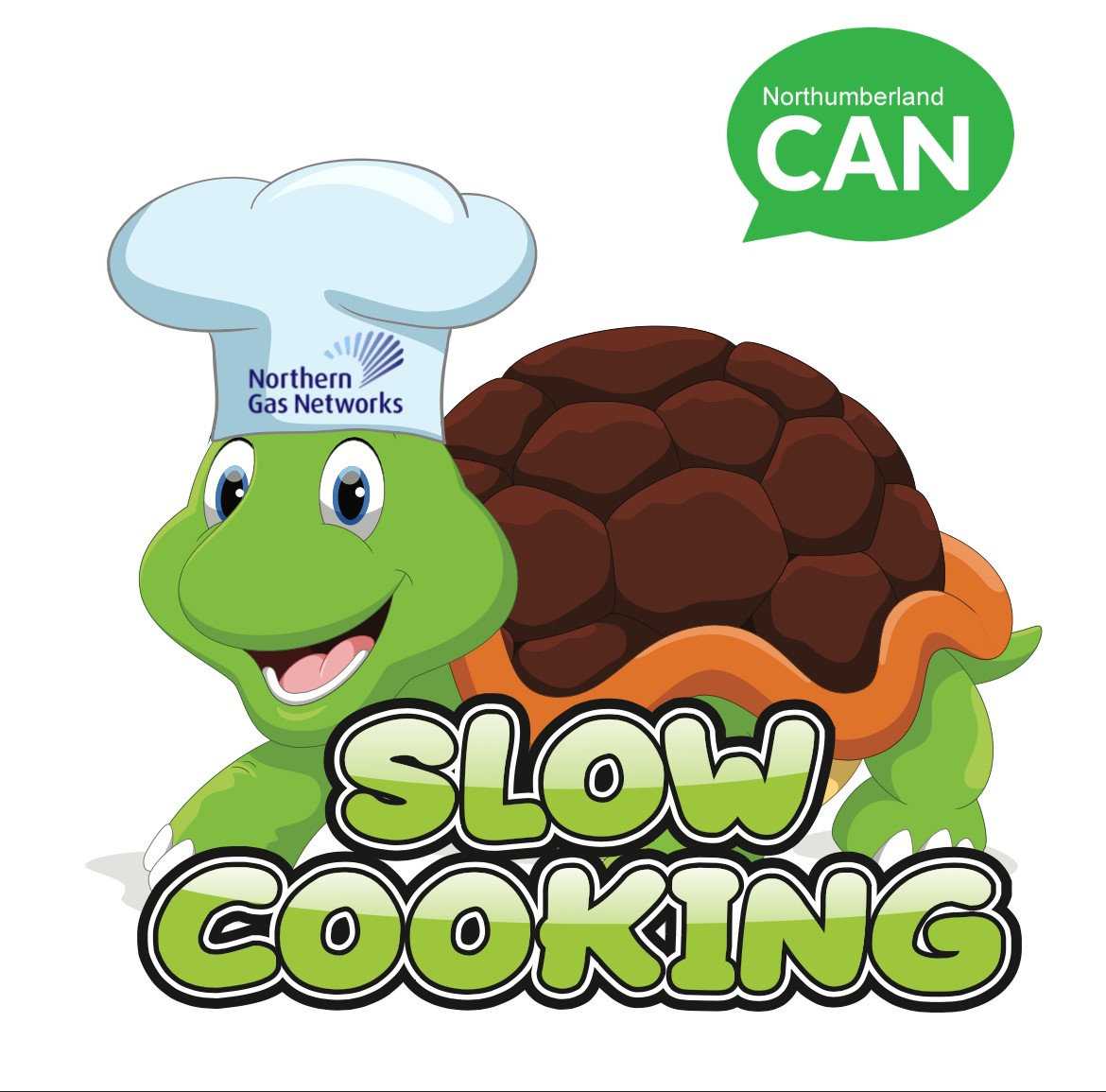 Slow Cooking Roadshows
We have promoted 'slow cooking' as part of the project to support low-cost healthy eating by providing equipment, recipes/books and ideas through roadshows and demonstrations. The aim of these is to showcase the benefits of using a slow cooker - from saving energy to eating cheaply and healthily. Below are a series of recipe cards produced thanks to funding from Northern Gas Networks.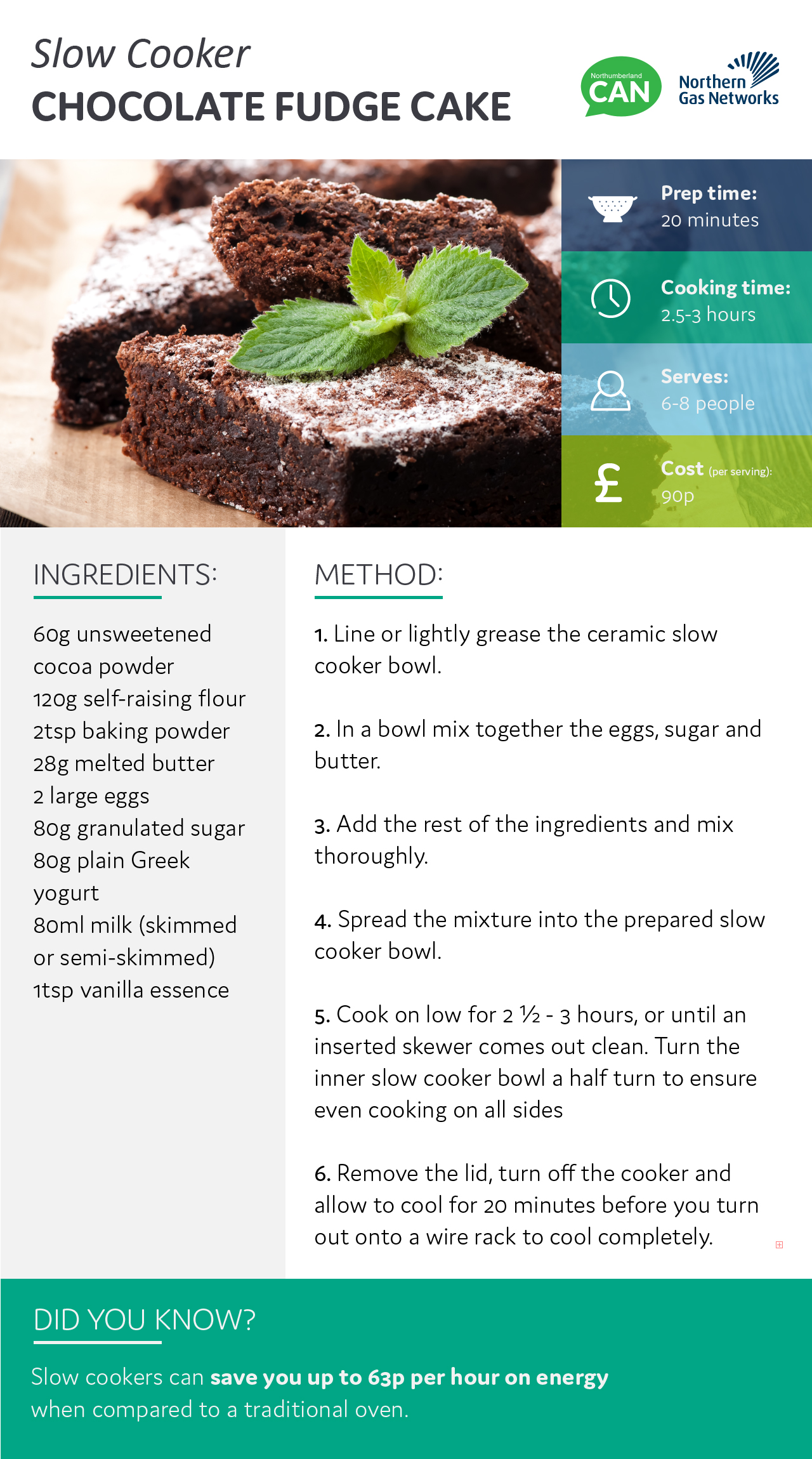 Slow Cooker Recipe card - Vegan Morrocan Stew
Slow Cooker Recipe card - Pudding
Slow Cooker Recipe card - Corned Beef stew and dumplings
Slow Cooker Recipe card - Fruit Cake
Slow Cooker Recipe card - Brownie
Christmas Food Hampers
In December 2020 the Hubs delivered Christmas food hampers to local residents to bring some festive cheer during lockdown. Pat Booth from Longframlington Warm Hub tells her story:

"St Mary's Church Warm Hub team made and delivered a festive Christmas Lunch for those in Longframlington that needed a little extra Christmas cheer during the pandemic. Coronavirus had affected so many people in different ways, but especially those living on their own, those who were isolating or were vulnerable in any other way.

"And what a great success it was! Three manic days filled with cooking, delivering and laughter! We were overwhelmed by the response from our diners! We heard that one couple got all dressed up in the best outfits to sit down and have their 'Christmas lunch' early.
Six hubs took part
Longframlington - mentioned above
Lesbury – bought an apple press for community benefit using surplus apples, held virtual afternoon teas for virtual hubs
Thropton – still delivering from the start of the project to the end
Powburn - Produced hampers for isolated residents
Haltwhistle – Created and delivered Christmas lunches on a phenomenal scale
Holy Island – Produced hampers, gave out slow cookers, delivered recipe cards and more.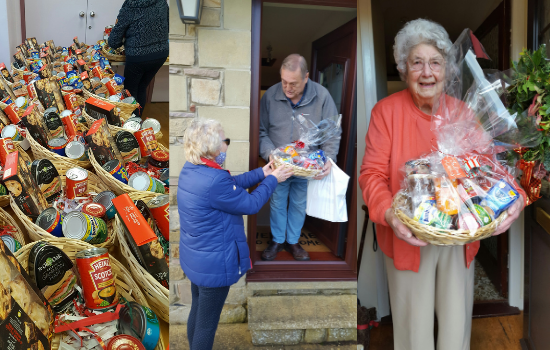 All of the Hubs gave out kitchen aids for people with mobility needs. Local resident Mary received one and said,
"This really worked, I couldn't open the smallest jar. Thank you very much this is so going to save me from sore hands".
Tackling rural isolation
Northumberland is one of the most sparsely populated counties in England with just 63 people per square kilometre. 40.7% of Northumberland's population – 151,885 people live in rural areas (defined as small towns & fringes, villages, hamlets and isolated dwellings). Of these more than 20% are over the age of 65. 15,075 people report themselves as having a limiting long-term illness and 17,550 people are income deprived.
There is a nationwide agenda to tackle the problems associated with fuel poverty but rural isolation presents a significant barrier to reaching many of those most in need. The Rural Kitchen Project seeks to overcome this barrier. Community Action Northumberland has a long history of working with rural communities and has a strong network of links with community anchors such as parish councils and village halls.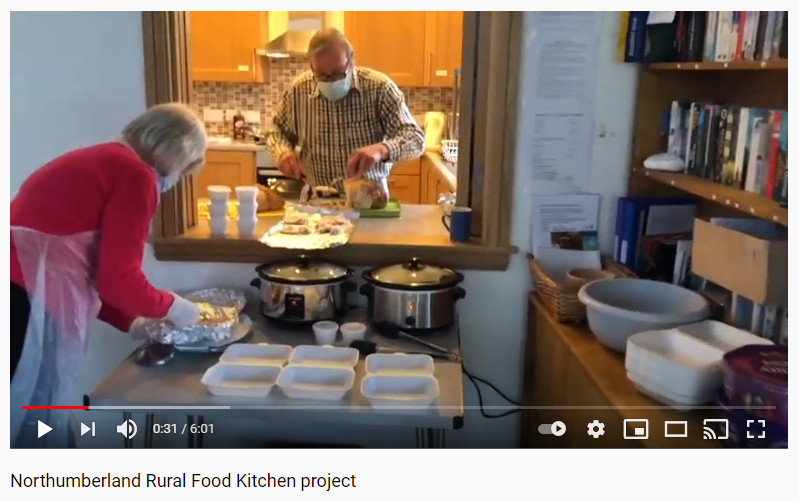 A short film has been produced to showcase our Rural Food Kitchen project as the pilot phase draws to an end.
Future Plans
The pilot is coming to an end but the full project will begin again in April 2021 with funding from Northern Gas Networks. This additional funding will allow us to extend our 'Grow your own' initiative to more households in need and support all isolated households in eating healthily through cooking themselves and delivery of prepared meals.

This will include utilising surplus food from community gardens, allotments, private gardens and community orchards and expanding of our slow cooking programme online. The 'Rural Food Kitchen' will be based at 6 of our existing Warm Hubs, with energy-related information and advice will be available.
For more information contact Christine Nicholls christinenicholls@ca-north.org.uk