Trustees
Vice Presidents: Alan Beith, Sally Black, Reverend Canon Bob Burston, David Francis, the Venerable Bob Langley and Sheila Walker FRSA.
Patron: His Grace, The Duke of Northumberland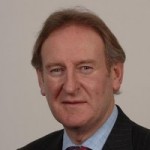 Lord Curry of Kirkharle CBE
President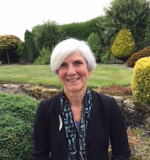 Jean has had a career at high levels of professional development and oversight in education, involving training, management and the assessment of standards. She has a PhD in education, an MBA and a diploma in counselling. Her involvement in rural issues emerged in Devon where, as schools' adviser, rural disadvantage was all too evident. She was invited to become one of Her Majesty's Inspectors , taking on a number of management roles before joining Ofsted's senior board. Jean then concentrated on the development of inspections and providing guidance, training and support for inspection regimes, in England and abroad. She met education secretaries of state from many parts of the world, and also regularly attended international conferences on inspection, focusing on good practice and giving master classes. She retired in 2012, but continuing as a consultant, worked with the National College for School Leadership, and Wolverhampton and Oxford universities, providing advice based on empirical research and long-term diagnostic assessments of the standards in education within different authorities. Originally from Co. Durham, Jean is now based on the Northumbrian coast, where she is a parish councillor as well as village hall secretary. She delights in being chair of trustees for the multi-award-winning, volunteer-led, Bailiffgate Museum and Gallery in Alnwick, as well as in her role since 2017 as a trustee for CAN.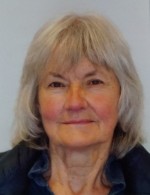 Jan always wanted to farm but instead became a reluctant academic, a serial entrepreneur and screenplay writer. She strongly believes in the part chance plays in most success. Her professional career was in a troubled Northern Ireland, its tragic violence being the background against which she brought up her children. A senior lecturer, she also ran outreach courses across NI, and by 1982 had completed a masters degree, edited two Shakespeare plays, and set up a small business which led to working in film. From 1989 she chaired the volunteer group which raised government funding to develop a film industry (now Northern Ireland Screen), and was founding director of Cinemagic international film festival for young people. She was a governor of the BFI and member of the Irish Film Council. Returning in 1994 to her northern roots, she lived 'out-bye', running a small holding breeding Shetland sheep. She initiated and raised funding for multiple community projects, including a sustainable development CIC and another recording the area's cultural and natural history. Latterly she also managed the village hall ( and its bar!) and established regular film nights. In 2017 she moved 'in-bye' to Hexham, and currently works on a range of community projects as a director of Transition Tynedale, while maintaining strong links with Northumberland's Uplands.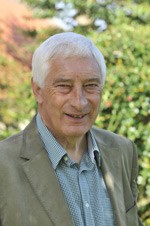 Adrian Hinchcliffe
Honorary Treasurer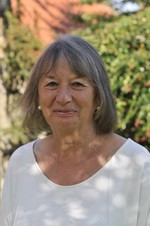 Valerie has had a long career consistently working to improve the plight of individuals in need due to a range of physical and emotional issues. Her skills have constantly evolved, and she has contributed to research-based government policy making. A Londoner by birth, she moved north in 1967, to train then work as a teacher. Following her first post in South Shields, she focused on the education of children following school exclusion. A serious interest in Homeopathy led to training and subsequently establishing a practice in Newcastle, managed as a small business. She completed a further qualification, in specialist counselling. Having recognised its value for her five step-children Valerie trained as a mediator. She became a family mediator, then project manager for a mediation service for separating / divorcing parents, with the charity Action for Children. She secured funding to set up its Children's Service, which provided much-needed support during family break-up. As part of this she contributed to research with Newcastle University on the impacts of differing kinds of mediation. She then initiated an informal consortium of expert divorce practitioners. They successfully bid to undertake research for the Lord Chancellor's Department, which in 1996 contributed to important reforms in the Family Law Act. One of these established family mediation as part of the divorce process, ensuring it was funded. Valerie has long experienced CAN's value through volunteer work for her village hall in rural Northumberland. As a trustee she assists CAN staff with Hallmark assessments.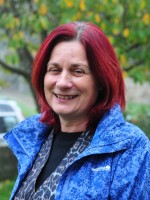 Liz came to the North East in 1978 to train as an Educational Psychologist at Newcastle University. She then worked for Gateshead LEA for over 30 years, assessing and supporting children and young people with a wide range of physical disabilities and behaviour or learning difficulties, including those serving their first custodial sentences in young offender institutions. She moved to rural Northumberland in 1998 and has taken an active role in local organisations, including serving on her village hall committee since retiring from full-time work in 2011. Liz has been a Trustee of CAN since 2015 when, hearing of a government proposal to cease funding to this and similar bodies, she was motivated to contact DEFRA, pointing out the impact its modest grant (at that point £58k p.a., now considerably less) achieved. Through CAN's support, volunteers gain the knowledge, training, and confidence successfully to run well over 100 village halls and community buildings across the county. Due, no doubt to the receipt of numerous similar messages, DEFRA confirmed its funding would be continued and Adrian Hinchcliffe, then the Chair, invited Liz to bring her rhetoric and skills in education and mental health to the Board.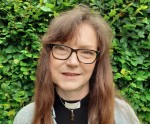 The Venerable Dr Catherine Sourbut Groves
Trustee
Catherine was born and raised in York and spent her early career as an academic in the humanities and social sciences. Her PhD research involved spending time in Berlin at the time of the fall of the Wall and the Reunification between East and West Germany, and focussed on how this socio-economic upheaval was impacting on the lives of individuals, specifically women who were mothers. Seeing Eastern Europe open up in the late 80s and early 90s was a formative experience leading to a deep faith in the ability of humans to bring about peaceful change for the good, despite the way world events have turned in recent years. Her call to ordination was unexpected and came while she was managing a research unit in the psychology department of the University of Bath. She continued in this post while training part time and raising two small children. Following ordination as priest in the Church of England, her early ministry included ministering in a number of areas of urban socio-economic deprivation as well as several rural settings. She moved to Northumberland in 2020 to take up the post of Archdeacon of Lindisfarne. She brings with her experience of partnership working, community engagement, working alongside volunteers and change management. She is a life-long advocate of environmental causes, equality and inclusion, social justice and grass-roots empowerment. Catherine is also a trustee of the Newcastle Diocesan Board of Finance, the Seahouses Hostel and the Lord Crewe Charity.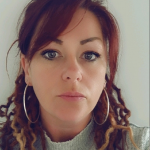 Stephanie has worked across multiple sectors across the UK, with extensive funding background for both Voluntary Community & Social Enterprise (VCSE) and Business, including: • Grants for Business Investment, • Research and Development Grants, • Rural Development Programme for England grants, • European Regional Development Fund auditing and Selective Finance for Business Investment with One North East For over 9 years she's been working on Advice and Advocacy funding, cross regional partnerships, strategic partnerships along with generalist funding with The National Lottery Community Fund. Her current role is as Programme Director with Thriving Together Northumberland, working strategically with stakeholders , using alternative approaches and challenging outdated methods and models to promote and create justice across the wider VCSE sector. Outside of this element of her work, she is also a Trustee for a Men's Eco Therapy Mental Health Charity, as well as a private small business owner with a young family.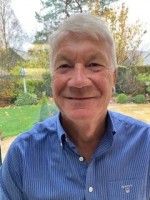 Barrie has had an interestingly varied career working in industry, specialising in management, strategic development and finance. After graduating with a degree in chemical engineering, he joined Shell as a petroleum engineer, working on offshore oilfield development in the Far East and UK. In 1981 he sought a new kind of challenge and changing careers, undertook an MBA specialising in operational research. He then joined Ocean Group PLC and began working on strategy and business development, reporting directly to the chair of the Board. Barrie changed direction again, and entered the venture capital industry in Yorkshire, attracted by the important role it plays in funding for start-ups and expansions to enable business growth. He then reverted for a while to industry, running 2 SMEs as Managing Director within another PLC. He returned once more to venture capital, this time in the North East, once again as a managing director. He then spent more than 20 years investing both equity and mezzanine financing for SMEs (the latter being a complex hybrid method of using debt with equity financing). Latterly, he was accredited Chartered Director status through the Institute of Directors and enjoys the fact that the skills he acquired in his career can be used in his role as a CAN trustee.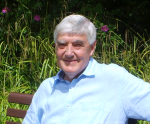 Norman has a wealth of experience in successful working for community benefit, combining management and governance skills with energy and enthusiasm. On retiring from a long career in science education, Norman and his wife moved to Stocksfield, where he joined the management board of its Community Association. As chair, he steered it to attain charitable status and in 2019 oversaw its conversion to a CIO (Charitable Incorporated Organisation). As a parish councillor, Norman managed the project to extend the station carpark in partnership with rail companies and Northumberland County Council. He also worked with another councillor to create a Community Development Trust, designed to respond directly to community-defined needs. From this emerged SCATA, the Community Association's trading arm, of which Norman was director and vice chair. Another partnership between the parish council and SCATA in 2013 commissioned a Housing Needs Survey which revealed the need for affordable homes. Working with Karbon Homes, SCATA acquired two sites to provide flats and bungalows, a scheme that in 2015 won a prestigious National Housing Award. Norman's long determination to update and future-proof Stocksfield's Community Centre was realised after his extensive work delivered in a fully-insulated facility, powered by an array of solar panels, and recently, backed up by storage batteries funded by Northern Powergrid. Norman joins the board after being closely involved in CAN's activities for many years, including as a founding trustee of a 'Warm Hub'. He looks forward in particular to assisting village halls become more energy efficient.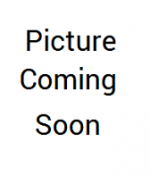 Originally from Tyneside, Charlotte's early career was in the NHS with a variety of roles in Newcastle and South Tyneside – focusing mainly on planning and development. She fostered key partnerships across agencies and voluntary services, tackling some of the severe challenges of multiple deprivation and its impact on health and well being. In 1996 she relocated to the Highlands of Scotland, initially setting up a successful small business with her husband. She then joined Highlands and Islands Enterprise, a Scottish Government agency with a unique, combined approach to economic and community development across the northern half of Scotland. Work focused on advising and developing businesses, attracting inward investment and developing major strategic initiatives and supporting community development. Community initiatives included major land buy outs for communities, community energy, supporting income generating projects, building capacity and resilience. She held many roles across the organisation over 26 years, including Chief Executive. She has held many non executive roles, including Trustee and Board member of West Highland College (University of the Highlands and Islands), Cairngorm Mountain Limited, Highland Tourism Community Interest Company and Wave Energy Scotland. Having permanently relocated to Northumberland in 2022, she was keen to find opportunities to be involved in the local community and is delighted to become a Trustee of CAN.