Village Halls & Community Buildings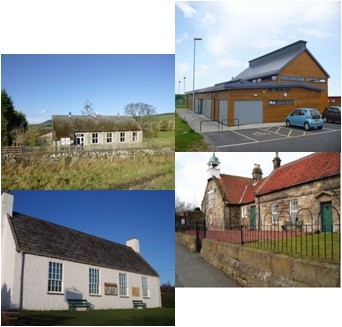 Since 1951 CAN has offered advice for village halls, and our village hall advisers have over 15 years of experience in helping trustees.
Village halls, church halls and other community buildings remain a vital resource at the heart of many rural communities, acting as a hub for multiple local services and hosting community enterprises.
CAN believe a warm, comfortable and safe public meeting place is essential to community life and in rural areas. This role is provided by a wide range of voluntary run community buildings including village halls, Women's Institute halls, church halls, scout huts, recreational pavilions, day centres and community centres.
CAN's community buildings service
We offer a wide range of support and advice, practical help and resources, for trustees managing community buildings and village halls, including:
Help and advice
If you're looking for advice on any of the below just pick up the phone or drop Louise an email for help and advice:
Trustees' roles and responsibilities
Health and safety, insurance, risk assessments
Charity registration, deeds, law, licensing
Energy efficiency
Policies and procedures
Property maintenance, refurbishments and rebuilds
Project development
Fundraising
Our work with community buildings is strengthened by our links with ACRE and the national network of Rural Community Councils, which enables us to provide community buildings with high-quality information sheets and other resources, and to offer local buildings the chance to achieve a nationally recognised quality standard 'Hallmark'.

Northumberland Village Halls portal
The Northumberland Village Halls portal gives information about all the village halls in Northumberland in one place and for the public to make bookings directly. The volunteers who run the halls also benefit, from having an easy to update online presence and shared promotion of the service.
Users can find halls through an interactive map of Northumberland or search by the facilities and services they provide. It is hoped the site will be well used by people looking to hire a hall by searching for a range of activities they are ideal for such as weddings, parties, conferences and classes.
The not-for-profit portal was launched in March 2021 and has been organised by CAN with support from the West Northumberland Community Buildings Consortium and North Northumberland Village Halls Consortium, and funded by National Lottery Community Fund and to the Sir James Knott Trust.
Visit www.northumberlandvillagehalls.org.uk
Get in touch with our Village Hall Advisers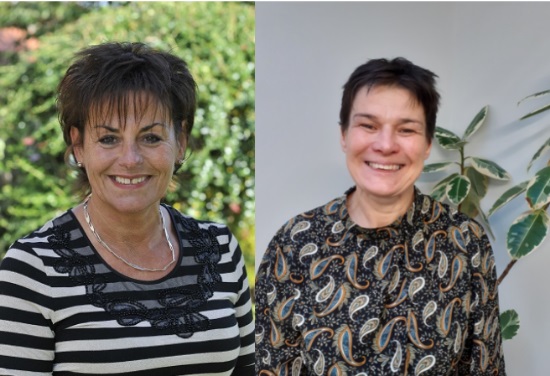 CAN now has 2 staff focused entirely on supporting village halls – Louise Currie and Tracey Morgan.

We expanded our capacity by 40% towards the end of 2021 to reflect the needs and opportunities available across Northumberland's village halls and community buildings.

Both workers provide information, advice, governance training and networking opportunities for halls and aim to work closely with our two village hall/community building consortia.

Louise, working three days per week, also continues to lead on the Hallmark scheme, Aspire (part of the Rural Churches for Everyone project) and lottery funding. Tracey, working four days per week, leads on digital inclusion and the Village Hall Heritage Project whilst also sitting on the funding panel for Northumberland's Community Hub Investment Fund.

You can contact them directly at louisecurrie@ca-north.org.uk and traceymorgan@ca-north.org.uk
Village Survival Guide
The Prince's Countryside Fund has launched its Village Survival Guide, a vibrant manual filled with tips and advice on how to build a strong community. This colourful guide is an entertaining collection of case histories, checklists and practical advice, which will enable those living in the countryside to utilize the talents available in their own communities and benefit from the examples of many others to tackle some of their own challenges. CAN is mentioned for its Village Halls Week annual celebration and work. You can download a copy for free
Funding from Wind Farms
We worked with NICRE to create this interactive map showing community buildings in Northumberland and catchment areas for wind farm funding (either by radius or parish area). Check the map to see if your village hall is in a catchment area of a wind farm which offers funding for local projects. View the map
What Village Halls mean to you
At the Northumberland Village Halls celebration event which took place at the end of January, CAN took the opportunity to ask a few people why their village hall is so important to their community. A short film has been created as a result - view the film.

Sincere thanks go to Allied Westminster for generously sponsoring this film.