Fuel Poverty and Energy Efficiency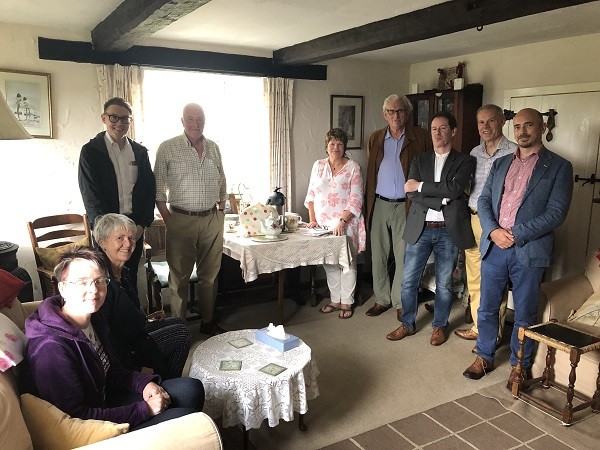 CAN has a long-standing commitment to reduce fuel poverty and increase household energy efficiency in the rural communities of Northumberland.
There is a nationwide agenda to tackle the problems associated with fuel poverty but rural isolation presents a significant barrier to reaching many of those most in need. Northumberland is one of the most sparsely populated counties in England with just 63 people per square kilometre. 40.7% of Northumberland's population live in rural areas. Of these more than 20% are over the age of 65, 15,075 people report themselves as having a limiting long-term illness and 17,550 people are income deprived.
Tackling the rural isolation barrier to fuel poverty
Our various energy advice and fuel poverty projects seek to overcome the rural isolation barrier. CAN has a long history of working with rural communities and has a strong network of links with community anchors such as parish councils and village halls. We believe village halls and other community buildings provide a natural access point through which to reach local communities.
Warm Hubs
Our award-winning 'Warm Hubs' programme has been highlighted as good practice by both Ofgem and the Prince's Countryside Fund ("Village Survival Guide," 2019), providing a network of warm, energy-efficient community venues acting as focal points for energy support and advice and a small network of volunteer 'Community Energy Agents'.
Community Energy Advisers
We have successfully secured funding from the Energy Industry Voluntary Redress Scheme to run a two-year project which will build on these strong foundations. Read about our Community Energy Advisers project
Offgrid households
Our Powerless People project aims to help find solutions for the estimated 350+ households in Northumberland which are not connected to the electricity grid.
We are partners in the Going Green Together initiative by the VONNE Climate Action Alliance initiative. Its mission is to support organisations and communities in the North East to take climate action, which includes advice on reducing energy use.