Fuel Poverty and Energy Efficiency
*STOP PRESS* Free central heating system deadline extended to end of July 2018
Seven North East councils, in a joint bid led by Northumberland County Council, were awarded funding from the Warm Homes Fund to install FREE central heating systems, subject to eligibility and survey, into properties across the region.

The Council wants to install new central heating systems where they will make the most difference. For you to qualify, the installation of a new central heating system must improve the energy rating of your home. This will be determined by our surveyor at the whole house assessment stage, once your application has been approved, so you don't need to do anything in advance.

The project is supported by your local Citizens Advice Bureau, Community Action Northumberland and Middlesbrough Environment City. These partner organisations will provide additional services such as a free and confidential appointment with an Energy Adviser to:

• help you check you are on the best fuel tariff
• give you free and confidential advice on energy costs
• help you improve energy efficiency in the home and save money
We can help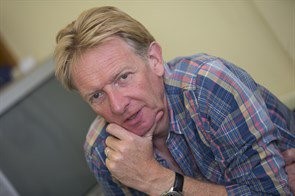 Find out more details about the scheme, and check if you are eligible by downloading the leaflet with further details, or call Steve Forster at CAN on 07791369625 or email on steveforster@ca-north.org.uk
How to apply
Use our easy to follow application form below.

To start the process please fill in the application form here.

Offer ends to new applicants on 31st July 2018.

Read Terms & Conditions of offer

To discuss your application or if you have a query call (01670) 624140* Lines open Mon-Thurs 8.30am-5pm, Fri 8.30am-4.30pm, closed on Bank Holidays.
A guide to keeping warm and saving money on your energy bills
NEA, the national energy efficiency charity has produced a series of free videos to help households in England to:

• Understand how to better manage their energy use
• Improve the warmth and energy efficiency of their homes; and
• Reduce their household's environmental impact.
They have also produced a 'Top Ten Tips' guide to stay warm and healthy in your home. Download the guide at the bottom of this page.


Effective Heating joins CAN as partner in offering free boilers to households
The Energy Company Obligation (ECO) is a government energy efficiency scheme in Great Britain to help reduce carbon emissions and tackle fuel poverty. Effective Energy is joining CAN as a new partner to spread the message to as many homes as possible, subject to eligibility and survey.

Jason Davies, Business Development Manager at Effective Heating welcomed the new partnership:
"Effective Heating are pleased to be a partner of Community Action Northumberland. We hope that we will be able to help you in your search for a reliable and professional heating business that has vast experience in helping customers who qualify for a FREE boiler under the Government's ECO Scheme. Our engineers are no strangers to working in the Northumberland region it has been one of our most visited regions in past years meaning we have a great rapport with local people.

"As a Which Trusted Trader and Gas Safe registered organisation, Effective Heating is part of a group of companies formed in 2008 with over 180 employees. We have used this as a platform to grow a successful heating business that offers Gas, Oil & LPG boiler replacements to customers in the UK who qualify for funding under the ECO scheme. We also have a wide range of flexible payment plans for customers who don't qualify for funding."

Find out more about the scheme on Effective Energy's website