Energy Advice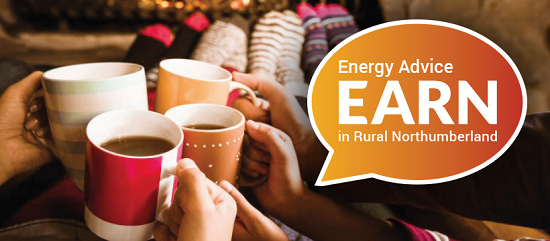 Do you need energy advice?
Energy use affects all of us in different ways – whether it's trying to reduce what we use for environmental reasons, needing to keep warmer in the winter months or finding ways to pay a bit less for what we use. To lend a hand with understanding and controlling our energy use we have launched a new website Energy Advice Rural Northumberland (EARN) giving trusted advice and resources for rural communities in Northumberland.
We've also recruited Community Energy Advisers serving rural Northumberland - Anna Revell, Andrew Beresford and Liz Gray. The team are engaging with groups and individuals with the main aim of helping people to keep warmer and spend less through a wide variety of strategies. These range from installing simple measures to improve the energy efficiency of homes, looking into ways of paying less for energy, accessing financial help, adopting more energy-efficient habits and, if appropriate, applying for a grant to make more substantial improvements to the house.
Brian Watson is our Domestic Carbon Reduction Officer, specialising in helping off-gas households with the best renewable energy options open to them, as well as efficiency measures.
If you would like a home visit from Anna or Andrew and live in rural Northumberland please get in touch with them. Please note they work part-time so there may be a slight delay in returning your call or email.
Contact our Energy Advisers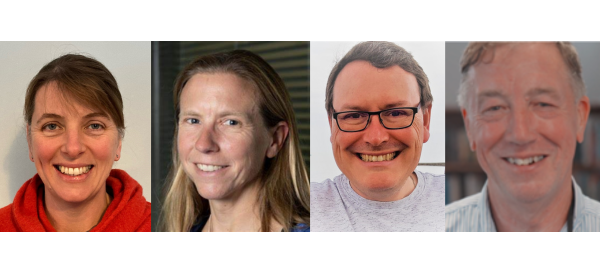 Pictured L-R: Anna, Liz, Andrew and Brian
Anna Revell annarevell@ca-north.org.uk Tel: 07724 867010
​Liz Gray lizgray@ca-north.org.uk
Andrew Beresford andrewberesford@ca-north.org.uk Tel: 07460 485605
Brian Watson - Domestic Carbon Reduction Officer renewables@ca-north.org.uk Tel: 0771 5408343
Weekly Energy Surgeries
Our community energy advisers are now holding weekly online/phone energy surgeries to help you keep warmer and spend less on energy in your home.
To book your time slot just contact them on the details above.
For all other queries about the project contact Christine Nicholls, Community Development Officer at CAN, who is managing the project:
Christine Nicholls christinenicholls@ca-north.org.uk
Tel: 07827 403837
About our Community Energy Advice project
CAN has a long-standing commitment to reducing fuel poverty and increasing household energy efficiency in the rural communities of Northumberland. Our award-winning 'Warm Hubs' programme has been highlighted as good practice by both Ofgem and the Prince's Countryside Fund ("Village Survival Guide," 2019), providing a network of warm, energy-efficient community venues acting as focal points for energy support and advice and a small network of volunteer 'Community Energy Agents.'
We have successfully secured funding from the Energy Industry Voluntary Redress Scheme to run a two-year project which will build on these strong foundations.
The project includes:
Recruiting our part-time Energy Advisors to provide one-to-one household advice and support across the remote rural communities of Northumberland where existing advice programmes do not reach.
Delivering one-to-one and group advice at our network of 30 Warm Hubs.
Recruiting additional volunteers to join our Community Energy Agent network and train all volunteers to be able to provide initial energy advice and support in their communities, using Warm Hubs as their local focal points.
Providing telephone and email advice through our Energy Advisors, supported by existing staff.
Running roadshows covering all energy and renewables advice, promoting existing support available and facilitating long-term relationships with Warm Hubs.
Directly approaching residents off the electricity grid to provide support and advice.
Directly targeting members of our existing oil/LPG/coal joint procurement initiative – 'OilCAN' to provide support and advice.
Establishing a Warm Hub Portal providing a sustainable web-based platform for energy advice and secure ongoing interaction with supported residents.
The over-arching aim of our project is to support energy consumers in hard-to-reach rural Northumberland who are disadvantaged through remoteness with no connection to the gas grid and, in the case of 350 households, the electricity grid. Residents in these locations frequently struggle to access existing services and need additional support from trusted community-based sources.
The incidence of fuel poverty is huge given the preponderance of low incomes, poor dwelling construction and cost of heating oil. We aim to build on our existing, trusted network of community-centred Warm Hubs as the focus for support and advice for the long term.