Ofgem board spend the day with Warm Hubs
2nd Sep 2019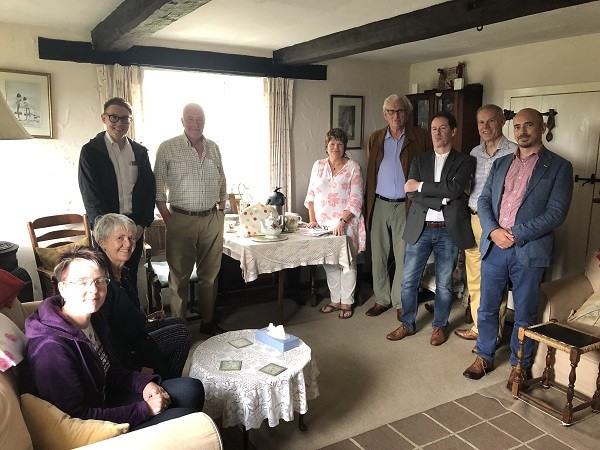 Earlier this summer CAN hosted a day with the board of Ofgem, the government regulator for gas and electricity markets, to see our Warm Hubs project in action. The day started with a visit to the Warm Hub at Stocksfield Tuesday club with lunch cooked by local volunteers. Over 25 local older residents attended and enjoyed sausage casserole and trifle, along with 6 members of Ofgem including the Chief Executive Officer Dermot Nolan.
Christine Nicholls then gave a presentation on energy-related issues which included energy tariffs, the Priority Service Register and how to deal with hoax/nuisance phone calls, followed up with helpful leaflets.
A slow cooker demonstration followed, where people were invited to try gammon with pease pudding and slow cooker fruit cake. 20 free slow cookers were given out to those who attended, along with recipes.
The group then had a 'singing for the brain' session, singing traditional songs which evokes memories of years gone by. CEO Dermot Nolan sang a solo of Molly Malone and the rest of the group joined in with the chorus.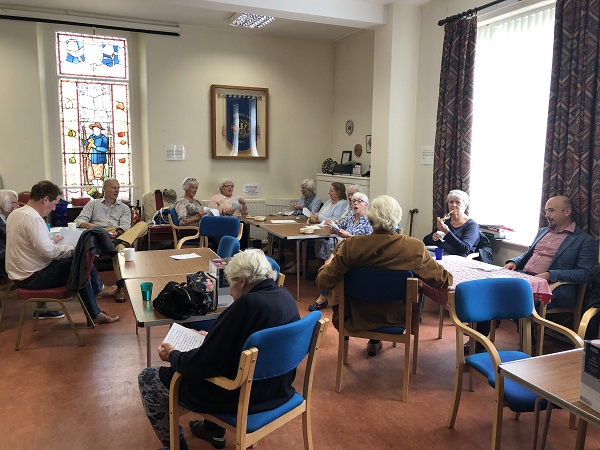 The group took a tour around the community building highlighting the energy-efficient measure installed to reduce bills and their carbon footprint.
Norman Hooks from the Tuesday group said: "Everyone had a great time with those who attended the day still talking about it a week later, and were especially impressed with Ofgem CEO Dermot Nolan."
Next stop was a visit to Allenwash in the Tyne valley where we met two local residents whose homes are both off the mains gas and electric grid.
Tom Bell, Head of Social Strategy at Northern Gas Networks said of the visit:
"Myself and colleagues were delighted the Ofgem Board chose to visit the Warm Hubs project which was developed and delivered in partnership with CAN over the last year 3 years, bringing a huge range of benefits to communities.
"I could not be more pleased the project has had such a high profile visit; we now look forward to further work with CAN on the 'pop up' Warm Hubs project."