Important notice for rural, off-gas households with oil & LPG boilers
25th Oct 2017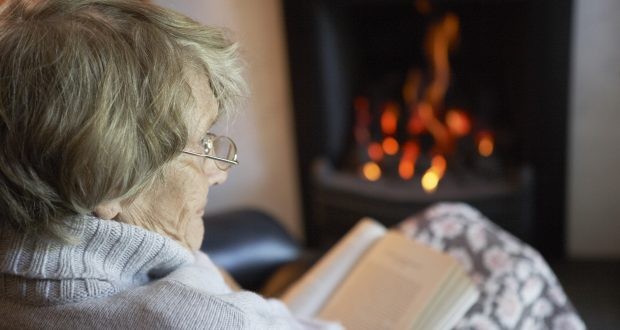 From April 2017 the Governments Energy Company Obligation funding scheme (ECO) is now offering qualifying home-owners or private-rented tenants the opportunity to have their old, inefficient Oil and LPG boilers replaced completely free of charge or generously subsidised.
This opportunity is open until September 2018 but winter 2017 is fast approaching so now is a great time to take up this offer!
Under the Governments ECO Scheme there are £millions of heating and insulation grants up for grabs – but this new opportunity for rural, off-gas areas in UK is proving popular so we recommended qualifying customers apply as early as possible to avoid missing out.
In order to make sure as many households as possible in Northumberland benefit from this offer Community Action Northumberland has forged a partnership with North East based 0800 Repair. 0800 Repair are a well-established, approved ECO installer endorsed by 5 Energy Suppliers. This means they have access to the best possible solution for all ECO-qualifying customers.
To qualify for a Free or heavily subsidised replaced Oil or LPG boiler you must be a home-owner or private-rented tenant and be in receipt of certain benefits or tax credits or universal income. See the table below for full details of ECO qualifying criteria.
If you are unsure if you qualify then help is at hand. One of our trained ECO-eligibility advisers is just a phone call away and will welcome your enquiry and help you establish if you qualify.
ECO is set up to replace older boilers deemed as 'inefficient'. This means you don't need to wait until your existing boiler breaks down before replacing it. So you and your family aren't left without heating and hot water for a several days in the cold of mid-winter. Under ECO any oil or LPG boilers that are about 7 or 8 years old or more are typically deemed as 'inefficient'. Replacing them now helps residents cut energy bills and save money. Our ECO-eligibility advisers can also help you establish if your boiler qualifies for replacement – so please have the make and model of your boiler at hand when you call.
If you qualify for a replacement Oil or LPG boiler rest assured that all ECO boilers are covered by manufacturer warranties and come with a full 1 years 24/7 free insurance and breakdown cover.
This is a wonderful new opportunity for qualifying households in rural, off-gas areas! Don't miss out – make your enquiry now by calling 0800 Repair ECO-eligibility team on 0191 607 5112 or email graeme.stephenson@0800Repair.com
INSULATION - Professionally installed Loft, Cavity Wall and Attic Room Insulation can make your home warmer and healthier helping to save energy and cut fuel bills.
0800 Repair also offer ECO-funded free or generously subsidised insulation for qualifying households.
Loft Insulation - Did you know under UK Building Regulations the recommended depth for Loft Insulation is 270mm / 10inches? If your loft already has 100mm or less insulation then this is your opportunity to top it up to the recommended level for free!
Attic Room Insulation – this is another great opportunity under the new ECO funding rules. Many homes with attic rooms in the loft did not install insulation. Now there are approved techniques for installing Attic Room insulation into qualifying homes that need it most. Attic Room Insulation is a relatively easy and simple process installed to high standards by 0800 Repair's expert heating and insulation engineers.
ECO-qualifying households with un-insulated attic rooms could benefit from free installation helping protect your home from significant heat loss saving energy and cutting fuel bills.
Cavity Wall Insulation – 35% of the heat in your home is lost through unfilled cavity walls. If your Cavity Walls need insulating qualifying households could also benefit from free installation. If you are unsure if cavity walls are filled or you have any questions about hard to treat Cavity Wall Insulation 0800 Repair's ECO Eligibility team will be able to help you find the best possible solution.
All 0800 Repair Insulation work is approved for ECO funding and comes with a 25 year CIGA warranty.
To find out if you or a family member, a neighbour or friend qualifies for any of the above free or subsidised ECO-funded offers call 0800 Repair's eligibility team on 0191 607 5112 or email graeme.stephenson@0800Repair.com. We welcome your call and offer free, non-obligatory, friendly advice. Our job is to help you find the best possible solution to your heating and insulation needs.