Village Halls Week celebration held in Ellingham
25th Jan 2023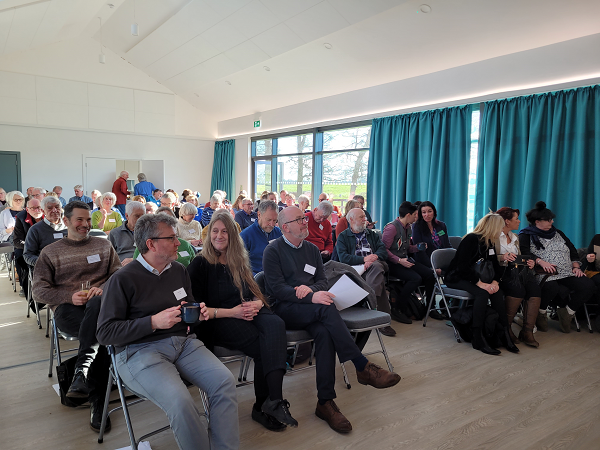 Over 80 Village Hall volunteers came to Northumberland's newest village hall on Tuesday 25th January to celebrate national Village Halls Week.
Ellingham village hall was demolished and rebuilt last year to become an energy-efficient building complete with solar panels, heat pump and beautiful views over the countryside. Two trustees from Ellingham shared the story of how they successfully raised funding for the new build, ensuring a bright future for the hall and community.
The Rural Design Centre Innovation Project provided an update on plans with CAN to install solar panels with battery storage on community buildings. Northumberland CVA shared ideas for putting on activities in halls for children and young people and consulting with them.
The National Lottery spoke about the successful partnership with CAN over the last 3 years to fund refurbishments of village halls across Northumberland and plans for future collaboration.
CAN staff gave updates on our Village Halls Heritage project and our Warm Hubs initiative going national with a new toolkit - more on that soon!
Feedback so far has been excellent, so our thanks to all speakers and attendees for making this a fantastic event!
Download the presentations from the day
Ellingham Village Hall rebuild
Lottery and CAN partnership to fund Village Halls refurbishments
Marc Johnson NCVA Children and Young People activities
Solar powered rural community energy project update
Northumberland Village Halls Heritage project update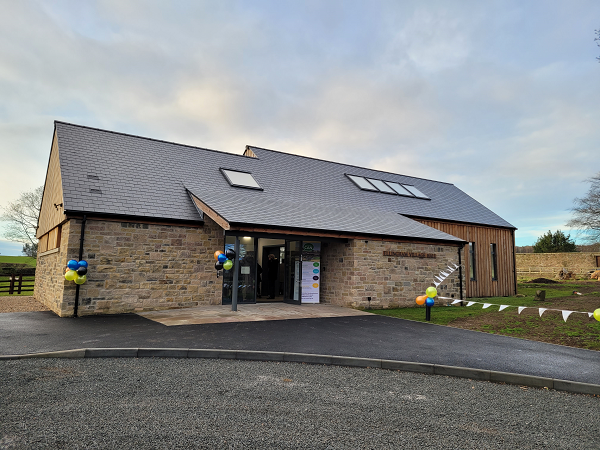 Ellingham Village Hall