New employment hub launches in Prudhoe
12th May 2017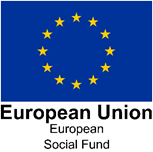 CAN held the first session of the new employment hub in Prudhoe earlier this month and already it looks set to be a success.
Eight people have joined the group and are benefitting from a wide range of support including help writing CVs, advice on career options, and IT skills training as well as peer support.
We have also recruited our first volunteer: Sarah, a qualified careers advisor, who is providing valuable advice and support.
Thanks go to the staff at the Spetchells Centre for welcoming the group and local café, Helen's Bait Box, for providing lunch.
The employment hub takes place at the Spetchells Centre in Prudhoe every Friday from 10am – 3pm. People are welcome to drop in at any time during the day. To find out about joining or volunteering for the project, contact Julia Plinston on 01670 517178 or juliaplinston@ca-north.org.uk.
The project is funded by an LA7 European Social Fund (ESF) Community Grant.