Free employability webinars for unemployed Northumberland residents
15th Feb 2021
CAN is running 6 Employability Webinars to help unemployed Northumberland residents to develop their job-seeking skills and find work.
Unemployment can be a lonely and daunting experience at any time and the pandemic hasn't helped. But you're not alone! We can offer both emotional support and help with the practicalities of looking for a job.
Who will benefit from the course?
This series of webinars is suitable for both those who have recently been made redundant and those who have been out of work for some time.
What will I get from attending?
Taking part will help you to:
build new skills
plan the way ahead
demonstrate your commitment to finding work to the job-centre and potential employers/training agencies
build your confidence
cope with the emotional and practical impacts of unemployment
give you access to ongoing support on a one to one basis from CAN's employment hubs if desired.
List of webinars
These will take place every Monday at 10am and will cover the following subjects:
1st March Coping with Unemployment & Redundancy
8th March Searching for Work
15th March Applying for Jobs
22nd March Preparing for Interviews
29th March Interview skills
12th April Retraining and changing career

To book a place on any of these click on the links above, or email: juliaplinston@ca-north.org.uk or
tel: 07340 082571.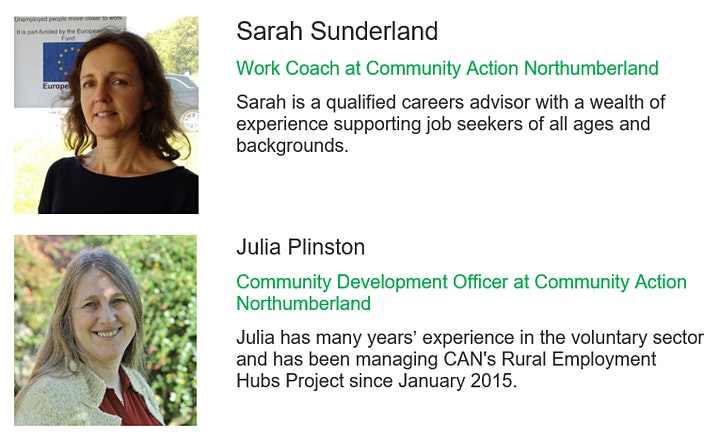 These webinars are held in partnership with Bridge Northumberland. Bridge Northumberland is a voluntary programme to help people living in Northumberland who are out of work and aged 16+ to overcome barriers to training, education and work.