Help our village halls thrive
30th Nov 2016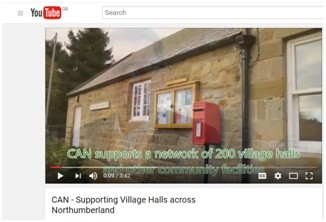 Village halls are at the heart of our communities in Northumberland. They offer a place for groups to get together, children to play, people to learn new skills, and family and friends to celebrate.
But they need support to survive. Behind the scenes, it is trustees and management committees that keep village halls going – and they need support and training to fulfil their roles.
Community Action Northumberland provides that support. Whether they need to know about licensing, health and safety, finance or energy, village halls can call on CAN at any time for advice and practical support.
Watch our video to find out how we have helped village halls such as those in Bardon Mill & Henshaw, and Netherwitton.
We want to ensure that we can continue to be able to provide support for village halls but we need your help.
That's why we have launched a crowdfunding campaign to help fund CAN's support service for village halls.
Please make a contribution to our service – and help village halls thrive in your communities.