Get Online Week: Event for Village Halls
26th Sep 2023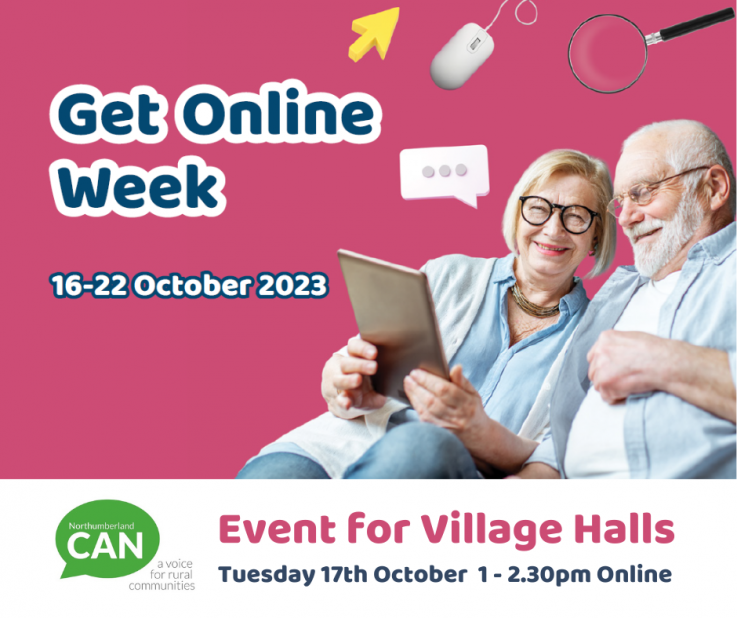 Tuesday 17th October, 1 - 2.30pm Online
Want to know how other Village Halls and Community Buildings are using broadband?
Join our free event during Get Online Week for Northumberland Village Hall volunteers, to find out how others have successfully installed broadband in their building and are reaping the benefits in a wide range of ways.
From ideas like film nights, income-generating business suites, IT support sessions for residents to saving money through installing renewable technology. We'll be sharing the different activities and success stories, the benefits of having broadband to reduce social isolation, plus free support to get it installed in your hall. There will be plenty of time for Q&As too.
To book email traceymorgan@ca-north.org.uk