Village Halls Week celebrations kick off in Northumberland
24th Jan 2022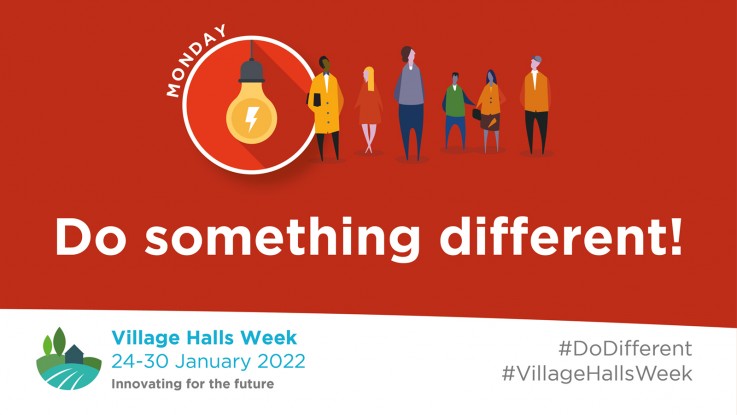 Village Halls Week is taking place across the country with 'Innovating for the future' being this year's campaign theme.
As Richard Quallington, Executive Director, at ACRE explains; "Village halls have been making a difference to rural communities for over 100 years. But change is inevitable, and the future is increasingly unpredictable. So, we want to help halls think about how they can respond to this challenge; whether that be extending their offer to residents, taking action on climate change or becoming more financially sustainable."
Northumberland village halls event to celebrate innovation
Monday 24th saw 40 of Northumberland's village hall representatives gather together for an online celebration event by CAN
This 'Do Something Different' Celebration, facilitated by Louise Currie and Tracey Morgan CAN's Village Hall advisers, included a range of stories of innovation from village halls.
Newcastle University gave a presentation outlining the learning from the digital review of village halls, commissioned by CAN, as well as a presentation exploring how CAN is supporting village halls on the journey to becoming net zero, which are available below.
Village Halls make pledges for the coming year
Volunteers discussed and made pledges on what they plan to do over the next 12 months after hearing inspiring stories of innovation, ranging from
replacing all cleaning products with green products
register as an Emergency rest Centre
start recording Oral History interviews with residents
attract younger members to use the hall
Look out for activity all week on CAN's social media and nationally by following the hashtag #VillageHallsWeek.
Find out more about Village Halls Week from ACRE's website.
Presentations from celebration event Monday 24th January:
Solar Power Battery Storage project - Andy Dean, CAN