Book now for our #villagehallsweek event
5th Dec 2018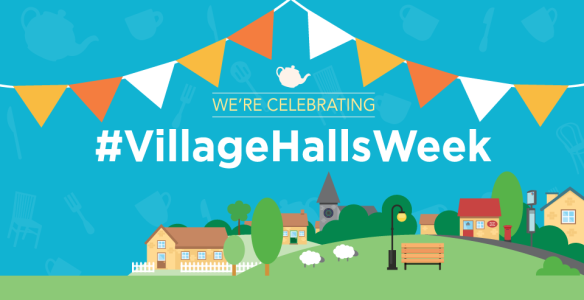 Wednesday 23rd January 2019
10.30am in Stannington Village Hall
Northumberland's village halls are joining together for national #VillageHallsWeek to celebrate the vital role they play in sustaining rural communities, see their individual event listings here. For 2019, CAN is organising a celebration event for village halls across Northumberland. This will include:
Displays from village halls detailing recent projects including building works, refurbishments and heritage projects.
The launch of CAN's 'Northumberland Village Halls Heritage Project.' This aims to build on the extensive history of our village halls and the communities they serve
Entertainment provided by Ian McMillan – BBC R3 The Verb, BBC Breakfast, Pointless Celebrities, Coast, Countryfile, Last Word, The Yorkshire Dales and The Lakes (C4). "Ian McMillan, owner of one of the finest broadcasting voices currently gracing the airwaves" Radio Times. Ian will provide a 20-minute slot to help us celebrate the true value of village halls and will help to create a Northumberland poem.
A short 'vox pop' film of village hall trustees outlining why their halls are so important. This will be filmed on the day and subsequently placed on our You Tube channel and our website.
Refreshments, including a buffet lunch
This event has been generously sponsored by Allied Westminster.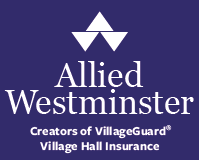 This event is open to Village Hall/Community Building trustees and volunteers only. Maximum of 3 representatives per hall.
Any other individuals or organisations interested in attending please contact info@ca-north.org.uk
About #villagehallsweek
Northumberland's village halls joined together earlier this year to celebrate the first ever national #VillageHallsWeek, in January 2018, to celebrate the vital role they play in sustaining rural communities. And we're gearing up again to make it an even bigger success from Tuesday 22nd – Monday 28th January 2019.
The week-long celebration, organised by ACRE Network, England's largest network of rural community support organisations, was to say a collective "thank you" to all volunteers who work tirelessly to keep community buildings and village halls open for the benefit of local residents.
A wide range of events were held across Northumberland to celebrate the week, ranging from coffee mornings, an energy saving roadshow and a job fair helping local people get back into work.
CAN is looking forward to celebrating Village Halls Week in 2019, to make it an even bigger success. So put the dates in your diary and get in touch with Louise Currie if you'd like your village hall to be involved - louisecurrie@ca-north.org.uk
Why not use the opportunity this January, to host your own Village Hall event or activity? Whatever you choose to do to celebrate #VillageHallsWeek 2019, let CAN know, and we would be delighted to help you to spread the word.