Rural Housing Week showcases local projects
3rd Jul 2020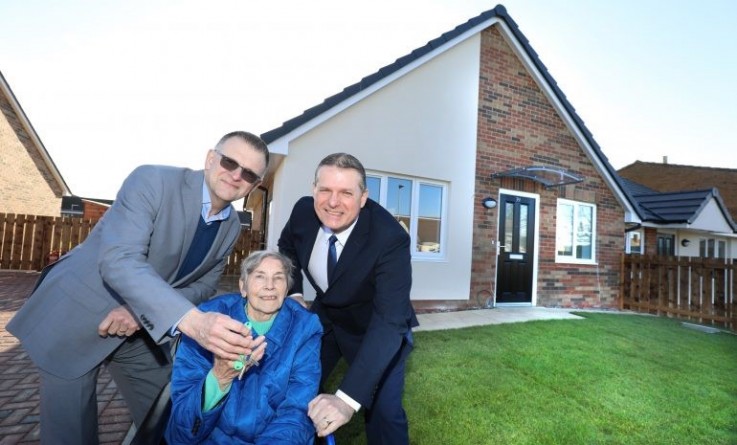 Rural Housing Week is an annual celebration of rural housing and the vital role it plays in helping to sustain thriving rural communities and services.
Organised by the National Housing Federation and the Rural Housing Alliance, and taking place from 6 to 10 July 2020, this is an opportunity to highlight key rural issues and shine a spotlight on successful affordable housing developments and services that offer a lifeline to local people.
A range of online events, blogs and other activities are taking place and the Alliance has pulled together an array of case studies from around the country which you can view via this link.
Included, are some local examples in Northumberland – Bernicia's new development of 6 bungalows and 3 houses in Seahouses and Karbon's recent development of 10 bungalows in Amble.
Community-led housing is a growing force in rural housing locally. Communities CAN (North East) has been established by CAN and other partners to act as a hub to support local groups and organisations who are interested in developing and managing affordable homes themselves. You can read more about Communities CAN.
The most recent community-led scheme completed in Northumberland is in Wooler where the upper floors of the former Barclays bank have been converted into 2 affordable flats by Glendale Gateway Trust. A short film has been created to celebrate completion of these flats in June 2020.
Another scheme which will be completed soon is Cemetery House in Embleton where the Joint Burial Committee is refurbishing the vacant house to create an affordable unit for rent locally. This has saved the house, in ownership of the Committee and former Board since it was built in 1883, from being sold on the open market and adding to the already significant number of second and holiday homes in the area.
Communities CAN was established in 2018 specifically to help local groups and organisations such as these to create affordable homes themselves. Anyone interested in finding out more should visit the Communities CAN website or contact info@ca-north.org.uk