National Village Halls week: 24th – 30th January 2022
6th Jan 2022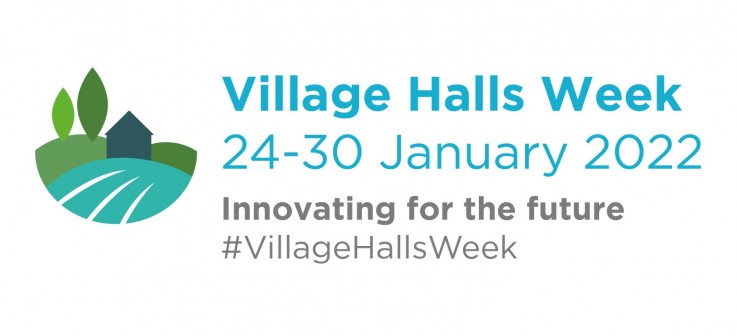 Village Halls Week will take place Monday 24 January – Sunday 30 January 2022 and will be the fifth incarnation of the popular annual campaign which in 2021 saw 800 halls complete an online 'Domesday Book', to mark 100 years since their foundation.
Action with Communities in Rural England (ACRE) will be raising awareness of the contribution village halls make to rural communities, as well as inspiring the volunteers who run them to get creative and improve their offer to their community.
All ACRE Network members, including CAN, will be getting involved, building on the success of the event in previous years.

Deborah Clarke, ACRE's Village Halls Manager said,
"Village Halls Week 2022 will be a celebration of all the innovative things village halls can do to improve their offer to the local community. We've been banging the drum about the many good things that halls achieve for some time – from combating loneliness to supporting local businesses. But this year's campaign will be a bit different.

"We know there's some great examples of halls that've gone the extra mile by putting on new activities and services for residents, taking action on climate change or taking steps to become more financially resilient. Members of the ACRE Network will be celebrating these pioneering halls and challenging others to make pledges to get similarly creative".

The volunteers who run these buildings across the country – estimated to number more than 50,000 – are urged to download a campaign pack from ACRE's website where you will find more information about the campaign, along with resources to help get involved.

Northumberland Events

CAN will be coordinating an event during the week for Northumberland's halls.
Monday 24th January 2-3:30pm (via Zoom)
Village Halls – 'Do Something Different' Celebration
Representatives from all Northumberland's community buildings are welcome – and anyone else who is passionate about the role played by our village halls.

This 'Do Something Different' Celebration, facilitated by Louise Currie and Tracey Morgan CAN's Village Hall advisers, will include a range of stories of innovation from village halls.

Included will be a short presentation from Newcastle University outlining the learning from the digital review of village halls, commissioned by CAN, as well as a presentation exploring how CAN is supporting village halls on the journey to becoming net zero. We are sure this will generate much discussion about what all halls are up to and what more can be done.

Booking for this free event is now open via the following link:
https://www.eventbrite.co.uk/e/national-village-hall-week-do-something-different-celebration-tickets-239946595727