Huge funding boost for village halls led by CAN
7th Feb 2019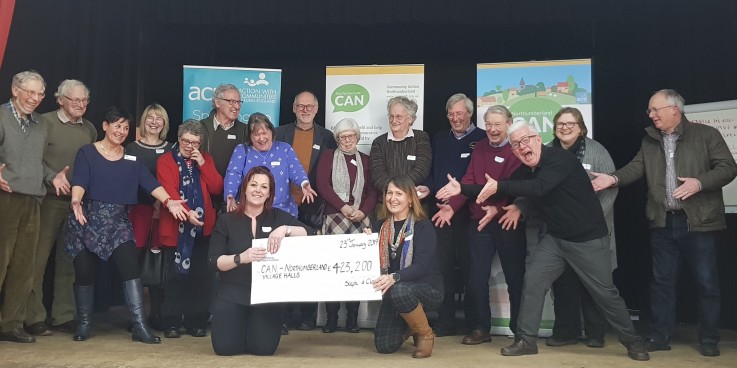 The National Lottery Community Fund, previously known as the Big Lottery Fund, has awarded over £420,000 to the Northumberland Village Halls project, led by CAN. This is one of the first projects to be awarded money raised by National Lottery players, under the new name of the largest funder of community activity in the UK.
This fantastic news was announced at the CAN Village Halls event in January and means that the following village halls will all receive the funding they need to carry out important improvement and
refurbishment works:
St Aidan's (Berwick) Trust;
PontelandMemorial Hall;
Crookham Village Hall;
Lesbury Village Hall;
The Hindmarsh Village Hall (Alnmouth);
Corsenside Parish Hall;
Netherwitton Village Hall;
Wingates Village Institute;
Middleton & Todridge Village Hall;
Mitford Village Hall;
Wooler URC Hall.
Sarah Benioff, England Director at The National Lottery Community Fund said: "National Lottery funding for good causes changes lives. As the largest community funder in the UK,
we see the amazing achievements of thousands of people-led projects every year. People tell us village halls are often the heart of rural communities so we're really happy that this funding can support more of these hubs to bring people together and allow them to play an active role in helping their communities to thrive."
Louise Currie of CAN was over the moon at the news and said: "This collaborative approach has meant that many more village halls than expected have secured funding. CAN aims to continue working with the Community Fund over the coming years to secure additional funds for other village halls that need it."