Village hall funding event – book your place now
30th Apr 2021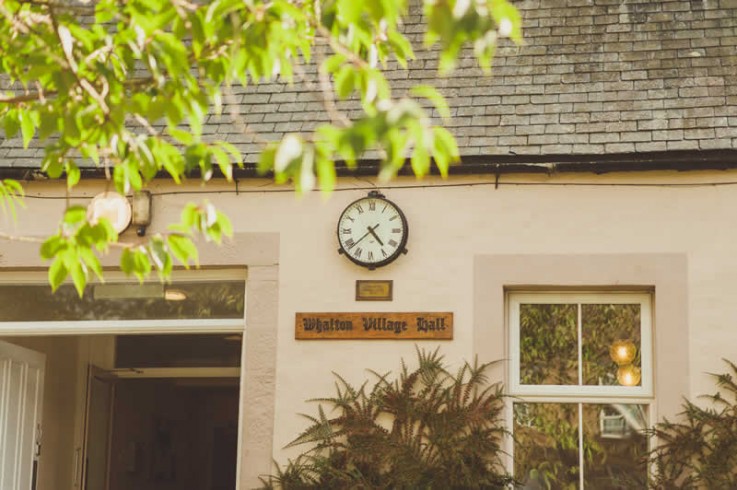 Stephanie Ellis from the National Lottery Community Fund writes:
You may be aware of the 'Village Halls Partnership', between The National Lottery Community Fund and Community Action Northumberland (CAN) which supports village halls/community buildings in the rural areas of the county to access funding for village hall improvements.
We have now completed 2 years of collaborative funding and supported a staggering 22 halls across Northumberland, investing £600,000 into our Halls to make some amazing changes and improvements that have benefited your local communities.
Due to the Covid pandemic we paused the final year of the Partnership funding whilst we all learned to cope and adjust and decided to wait until the world looked a little less uncertain and we could start getting back to seeing each other and participating in all of those fantastic activities again.
We are very pleased to announce that we are now reopening the final year of the Partnership and are looking for capital projects that would be ready to start in April 2022. As before, these projects will need to be completed within 1 year and would need to be ready to start in April 2022 (including match funding where required) with quotes, plans and accurate costs submitted by November 2021 for final award decisions to be made shortly thereafter. We will be looking to make awards up to a maximum of around £30,000 per Village Hall.
We will be hosting two funding events, with the first to take place at Felton Village Hall on Wednesday 30th June between 9.30am and 4pm. A second event will be held later in the year on the 8th September at a venue in the West, as yet to be confirmed.
Applications are invited from Village Halls in Northumberland, who have not previously been funded under the Partnership. Should you wish to apply, we would invite you to come along to discuss your ideas.
Louise Currie and myself will be available to chat to you and will be looking for information regarding your plans, how much funding you would like to request, your governance and organisation status, current financial position, including reserves, who currently uses your facilities and how your project ideas would increase the benefit to members of your community.
Alongside this invitation are the guidance notes for Reaching Communities funding, along with the guidance for Land and Building projects. Please consider the information within these guides carefully, as this will form the basis for the consideration of your proposal. Any match funding that is required to complete your project will need to be in place by April 2022. Confirmed costs must be submitted by November 2021 for consideration for final decisions.
If you would like to register for a place please e-mail neandcumbriateam@tnlcommunityfund.org.uk before 16th June 2021 and an appointment will be allocated and emailed to you. Should the planned social distancing measures in line with the National Road Map change, we will look to offer sessions in an online format for the same date.
We look forward to seeing you and discussing your plans!