Bridge Northumberland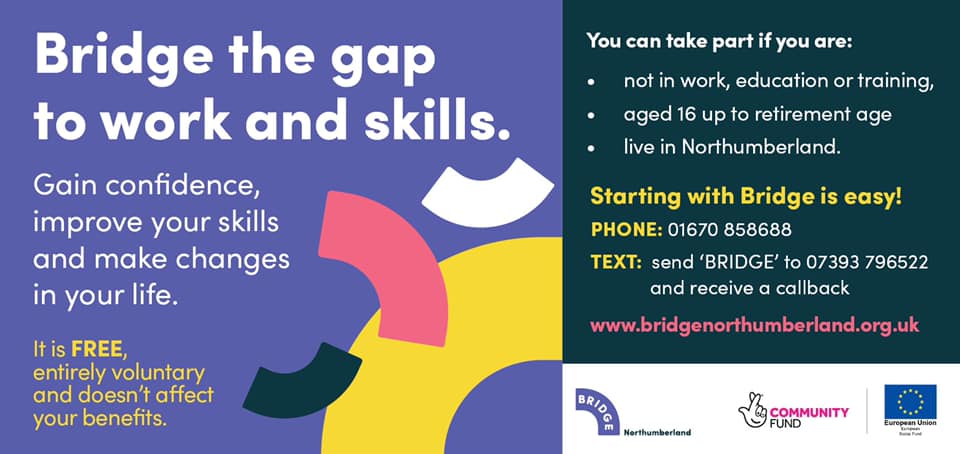 Bridge Northumberland helps people overcome barriers to training, education and work.
You can take part if you are:
not in work, education or training
aged 16 up to retirement age
live in Northumberland
It's FREE, entirely voluntary and doesn't affect your benefits.
It's all about you.
Every Bridge programme is individual. There is no one size fits all – it's all about YOUR needs.
To make this work you are assigned a Bridge Worker who stays with you all the way. They create a support package to fit you, with realistic steps to help you with the changes YOU want to make.
We'll help you find your strengths and goals and build your confidence from there. We work with a team of partner organisations with specialist expertise to add to your programme.
You'll never know how much you can benefit unless you give it a go.
Find out more at www.bridgenorthumberland.org.uk
Our Partnership
Bridge Northumberland is a partnership programme, bringing together 6 voluntary and community organisations and led by Northumberland County Council, with a wealth of experience and knowledge in supporting the hardest to reach in Northumberland.
We are funded by The National Lottery Community Fund and The European Social Fund. Northumberland County Council is our lead partner.
Each partner brings unique support to help people to overcome barriers and achieve positive, life-changing outcomes.
Our partners are:
Northumberland Council for Voluntary Action (NCVA)
Community Action Northumberland
Citizens Advice Northumberland
Cygnus Support
Northern Learning Trust
BRIC
Northumberland County Council
Bridge Workers at CAN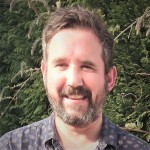 Alex Scott
Bridge Worker
Details of Alex's role and how to contact him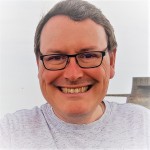 Andrew Beresford
Bridge Worker
Details of Andrew's role and how to contact him